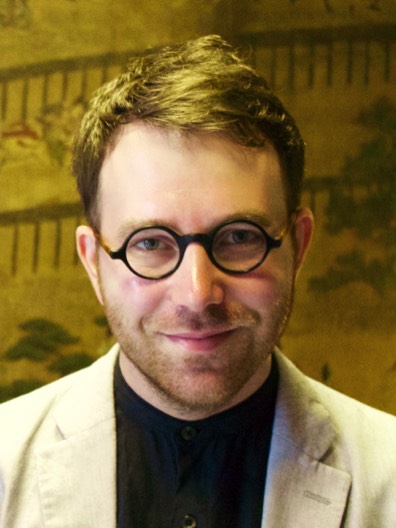 Daryl Jamieson was born in 1980 in Halifax, Nova Scotia, Canada. He began his formal musical training at Wilfrid Laurier University in Waterloo, Ontario with Glenn Buhr and Linda Catlin Smith, before moving to the UK to study with Diana Burrell at the Guildhall School of Music and Drama and then with Nicola LeFanu at the University of York. He also spent a research year at the Tokyo University of the Arts, studying composition and Japanese music under Jo Kondo as a Japanese Government Scholar. He currently teaches at Showa University of Music and Zushi Kaisei High School, both in Kanagawa, Japan. His music is published by Da Vinci Edition, Osaka, and is also available at the Canadian Music Centre.

Jamieson's work focuses on the perception of time and space. Preoccupations with musical time and the psychogeography of historic locations are heavily influenced by his study and practice of Nō theatre and koto, as well as his study of Japanese poetry and art. His most substantial work to date is a trilogy of musical theatre pieces exploring the transience of matter and sound (each about 45 minutes in length) called the Vanitas Series, which received the 2018
Toshi Ichiyanagi Contemporary Prize
. In his citation, Ichiyanagi called the Vanitas Series 'an epic musical work of extraordinarily elegance and contemporary topical perspective'. This series consists of a chamber opera (
Matsumushi
, 2014), an instrumental musical ritual (
fallings
[2016] for shō, viola, and cello), and a sung meditation on Kamo no Chōmei's Hōjōki (
Is nowhere free of bad tidings?
[2017] for shakuhachi, 2 kotos, biwa, and Japanese percussion).

Other major works include three string quartets (umoregi, warm stones and monkish fires), chamber and orchestral works (the most recent being 2016's KoNoSo for 25 instruments), many pieces for Japanese instruments (including a shakuhachi concerto called locked darkness, and multiple solo and chamber works for koto, shō, shakuhachi, biwa, and shamisen), solo keyboard works, and many songs. Since 2016 he has begun to incorporate field recordings into his work. His music has been performed by the Quatuor Bozzini, Musiques Nouvelles, the Orchestre National de Lorraine, Ensemble Muromachi, Satoko Inoue, Ko Ishikawa, Christopher Yohmei Blasdel, Yusuke Satoh, Junko Ueda, Naoko Kikuchi, Barbara Pritchard, the Arnold Schönberg Chamber Orchestra, and the University of York Chamber Orchestra.

He founded the intercultural music theatre company atelier jaku in 2013. He was a co-founder and the composer-in-residence of mmm…, a Tokyo-based trio dedicated to introducing the music of young composers from around the world to Japanese audiences, as well as a founding member of the composers collective Music Without Borders, and a member of the Hogaku 2010 composers group dedicated to writing new music for traditional Japanese instruments.

He is also active as a researcher, writing on the aesthetics of the Kyoto School of 20th-century Japanese philosophers, as well as contemporary music and spirituality. In addition to winning the 2018 Toshi Ichiyanagi Contemporary Prize, he has received grants and awards from the Canada Council for the Arts, the Japanese Ministry of Education (MEXT), the University of York, and the Society of Music Analysis, among others.

Daryl's personal website can be found
here
.